Welcome to what will in time become the only comprehensive gallery of Secret Wars spoilers on the web. We scour the web for ALL the spoilers, big and small (sharp and pixelated!), so that you don't have to. But if you want to see where they came from, you absolutely can, as we also maintain a complete update log, with references to every single source.
We didn't hear too much about Secret Wars for a long time after it was initially mentioned, but in mid May 2022, a few images leaked out and, at the end of that month, Wizkids made a big announcement.
The Lowdown
Draft Packs
Each countertop display contains eight draft packs, and each draft pack contains:
12 Character/Action Cards, each with 2 matching dice
3 Basic Action Cards
A random selection of their cards will be their foil versions
Origin Packs (NEW!)
2 Character Cards with exclusive art, each with 3 matching dice
2 Basic Action Cards with special card frame
2 Indicator Cards
6 Basic Action Dice
8 Sidekick Dice in a special color
Check out more details on Wizkids' Secret Wars product page.
Revised Card Format (NEW!)
Colour-coded energy types (also in globals)
Card titles and subtitles in more compact font
Team-building information is shown down the right-hand side, easily visible when cards are fanned in hand
Cost and energy type are now top-right
Only character faces (or action face) of dice are shown, vertically beneath the cost
Affiliation symbols are below the dice images, and max dice below that
Collector's information – Rarity, card number etc – moves to bottom.
Vanilla (no text) cards will be full-art (see Colossus below); there will be higher rarity full-arts which will look different
Some character dice (e.g. Franklin's Galactus) have more than 3 character sides
Epic Basic Actions (NEW!)
New type of Basic Action
You may only buy or use one per turn
You must have a 4-cost or higher character in the field before purchase
They can't be copied by Dr Strange, Ultraman et al
They are returned to their card after use
Examples: 'Pay X life – draw and roll X dice', 'Reroll all character dice'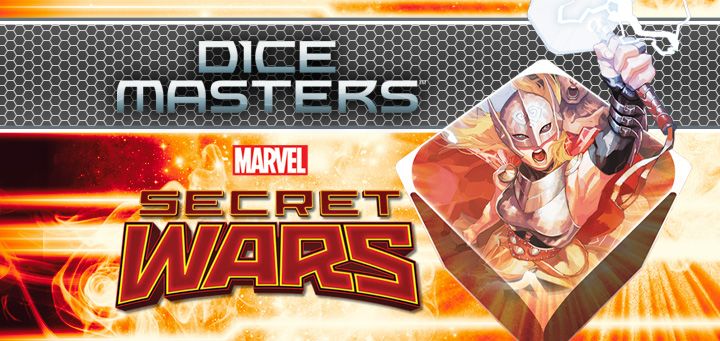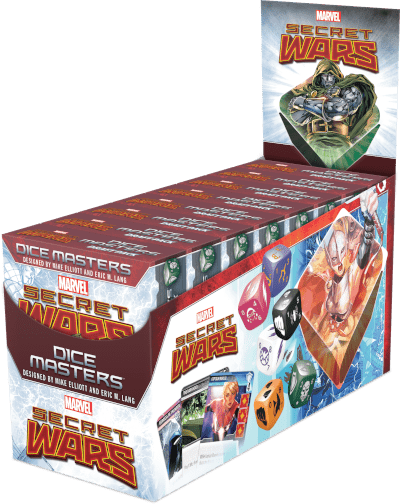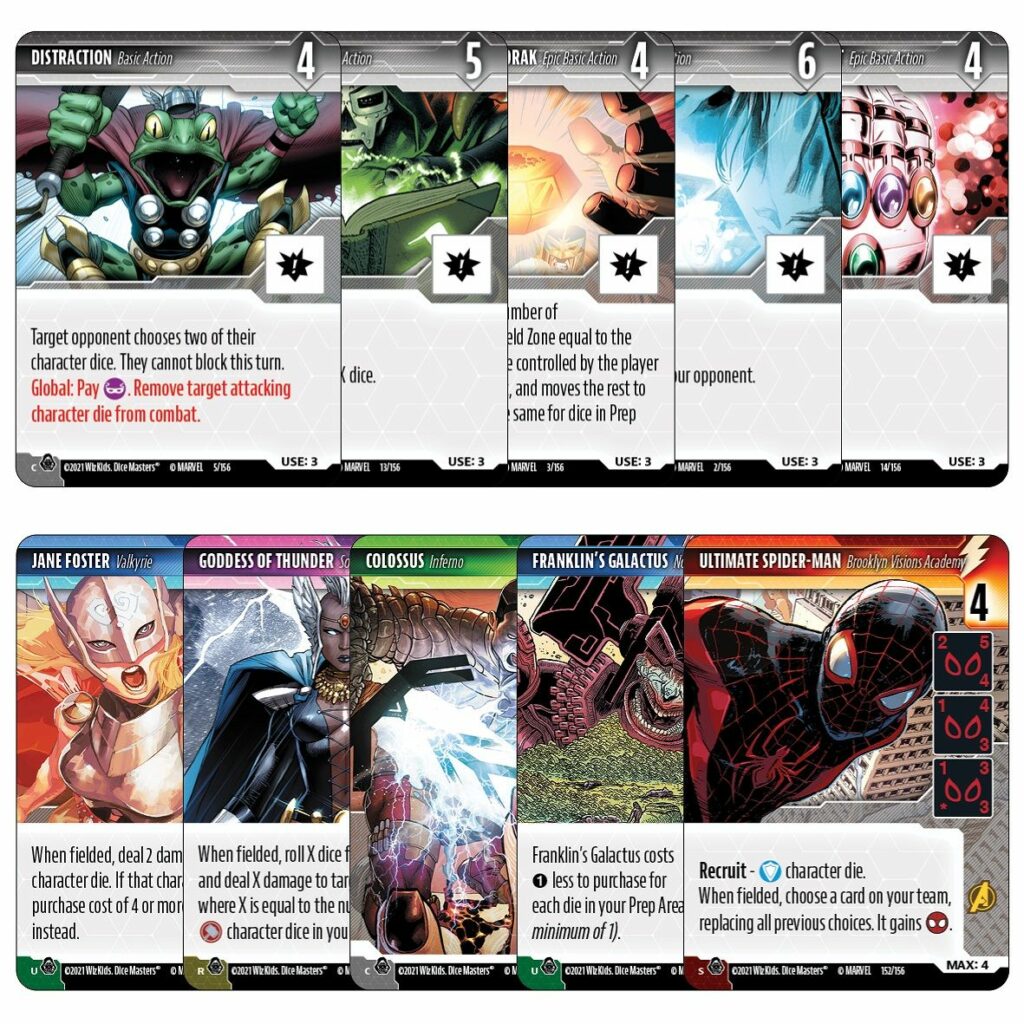 Latest Update
13th June – Invisible Woman U
Jump to the complete Update Log
Solicits Latest
BAC and Character Lists
These numbers can be discerned on Common spoilers, or deduced from the Rares or Uncommons, or from their position in the sequence. The characters with question marks are speculation, and those in red have confirmed SR/FATBAC versions. Click on a name to jump to the spoilers for that character, or click here to jump to the BAC spoilers.
17.
18.
19.
20.
21.
22.
23.
24.
25.
26.
27.
28.
29.
30.
31.
32.
33.
34.
35.
36.
37.
38.
39.
40.
41.
42.
43.
44.
45.
46.
47.
48.
49.
50.
51.
52.
53.
54.
55.
56.
Basic Action Cards
Videos
Update Log
13th June – Invisible Woman U (DM North)
9th June – Colossus C (MoD)
31st May – A bunch of promotional images (Wizkids' announcement and product page)
14th May 2022 – A few dice and card images and one of the countertop display (Wizkids)